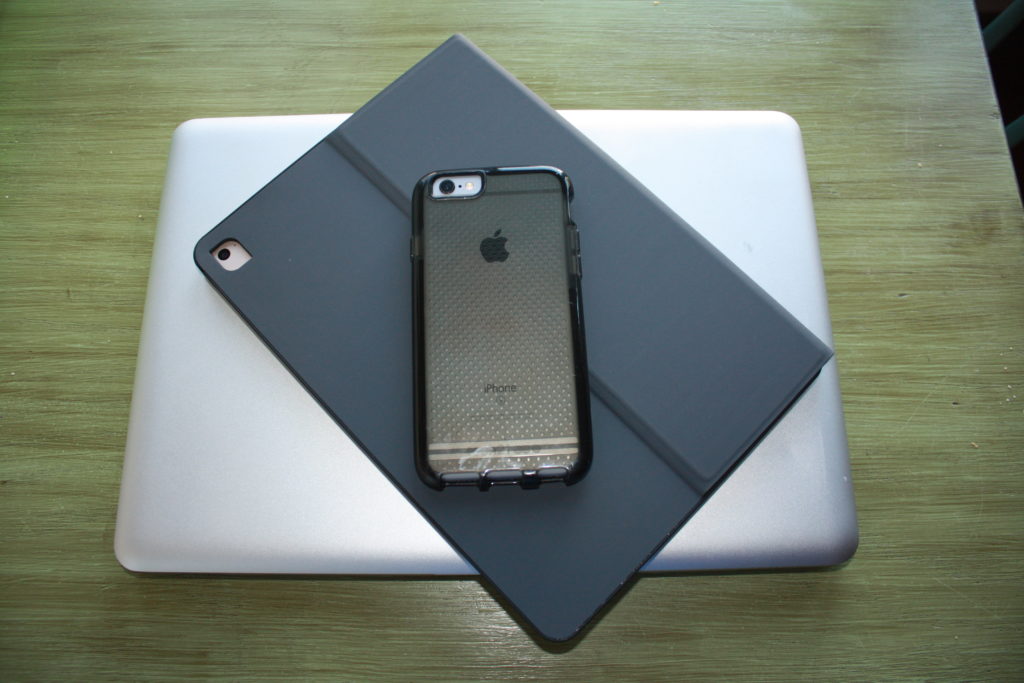 1 house, 3 people and 12 screens
I have three screens (phone, tablet and laptop), plus a family computer in our home office. Five more screen-like devices, belonging to my husband and son, are available for my use. And let's not forget the three TVs (two of them smart), two gaming systems and an Apple TV.
Seriously?
Thankfully, our continued desire to simplify has inspired a "Household IT Inventory" where we'll assess if we still need (good grief, how can I even write the word) all these devices. They have a cost long after their initial purchase such as, cable subscriptions, protectives cases, data plans, replacement and maintenance. Since my original post, we too a huge step and cut the cable cord. Yes, we still watch sports. Cutting the cord forced us to find free resources (a.k.a less convenient resources) and encouraged us to be intentional about our TV watching. No regrets.
Many of our devices hold critical family information that must be secured and backed up routinely. The fact that we need to perform an inventory in the first place tells me there is a problem. With 12 screen-machines, we have lost all version control and are filled with digital clutter. Suffice to say, that is still a work in progress and a future post.
Screen time limits
The more pressing need is to get serious about screen time discipline…..for ME! Which should not be difficult considering we established screen-free Monday thru Friday for my son over six years. I'm getting better but evenings and weekends are not my best work. Living in a world where most professions expect connectedness, makes disconnecting all the more challenging.
Years ago, I started screen-free mornings, much like the author of this article. Wow, what an immediate improvement to my day! When needed, I would wake up an hour earlier than the rest of the house and get a jump start on a project. I learned to Eat the Frog. Once I heard little feet on the stairs, it was time to step away from the screen and start the day with my son. Physical boundaries between my office and the rest of the house are helpful when I use them. Admittedly, it's very tempting to make my "desk" at the dining room table.
After implementing screen-free mornings, I started to enjoy the morning routine again, instead of rushing to the computer. I was unbothered by fires that erupted in my email because I read the notes when I could give them my full attention. My work and my family benefited from this routine.
With boundaries, I have the opportunity for real quality time with my family. Starting our day on the right foot even translated to better afternoons with fewer arguments. Some mornings, I read 45 minutes of Harry Potter to my son. Shiny screens beckon and can steal moments like this. Soon, he won't even ask me to read.
Time To Get Serious
I can be weak and undisciplined when it comes to technology. I have read Jen Hatmaker's technology chapter in her book Seven at least fifteen times. Even a designated parking spot for my phone only works for about a week before I fall off the wagon.
So, I set limits. My screen time has limits. I scheduled a calendar reminder for 3:30pm and shut down the devices. Perhaps I can set the example of living simply even with technology. I may answer the phone if it rings or use it to make a call, but that's it. No excuses!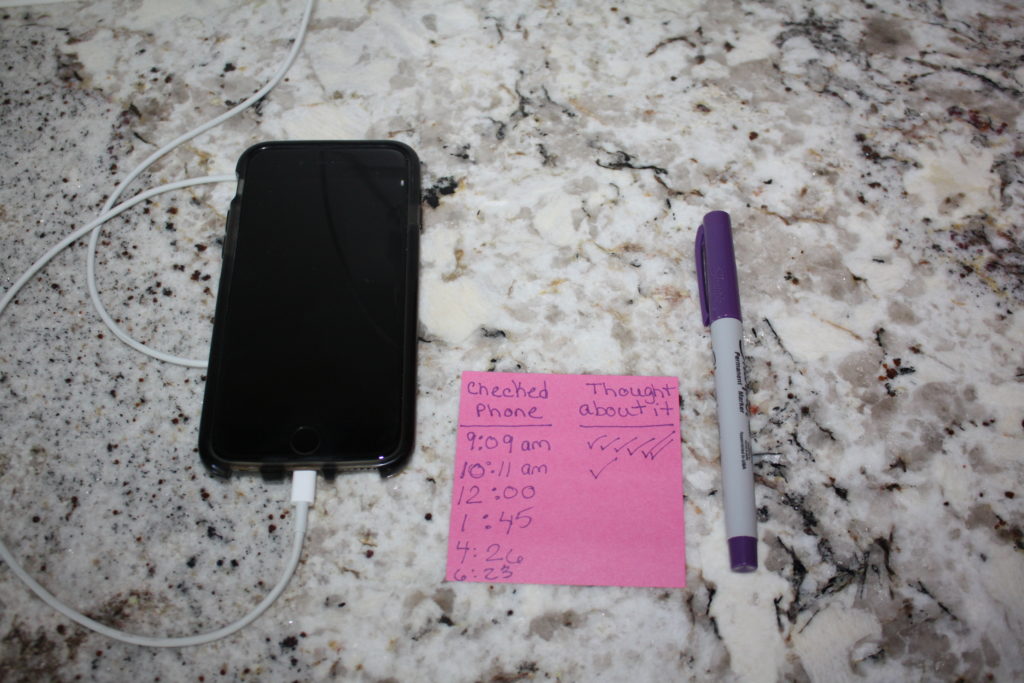 I'm using Moment to track screen time on my phone. I am enlightened and embarrassed by the statistics it revealed about how I waste time. It has helped me to be 'all in' with my son, hear about his day, make dinner, finish chores and maybe even take a walk. Perhaps enjoy the sunshine and talk to the neighbors! I tell myself, I will not be distracted by a screen.
Nightly Parking Spot and Charging Station
7:00-7:15PM is my final email/social media check because I use both to make a living. The nightly parking spot for my phone is the bathroom. Strange I know, but phones are a reliable and automated alarm. That said, having it next to my bed leads to mindless scrolling and common sense tells me to keep it away from my brain while I'm sleeping. After all, bedrooms are meant for two things neither of which involve a phone. An added benefit is that the alarm goes off in another room, forcing me to get out of bed and not hit snooze.
Having a consistent wake time even helped my migraines. My headache struggle is a significant part of my story and finding ways to curb them is life changing. Who knew that 'sleeping in' was a trigger for migraines? To keep a consistent wake time, I set a M/W/F alarm for my gym days and a T/Th alarm that gives me just a few extra minutes. Studies show that your sleep quality is also better with a consistent bedtime and wake time. Difficult to establish this routine? Yes! Important to do so? Yes! Remember my rules for happiness? Exercise and a good nights sleep are no longer optional.
My Ugly Secrets
There you have it…all my ugly secrets about screen time. If you relate to even one of these, you're not alone. Apparently, I'm part of the first generation raising kids in the iEverything era so we're figuring it out for everyone. But I realized is that it's too easy to get distracted and miss out on this world around us.
Is a screen stealing your time? Join me with one or more of these challenges. And find an accountability partner to help you along the way. Don't be discouraged if you backslide a day or two, keep trying. Use a tool like Moment if needed. We can do this!
Like what you read?
Sign up to receive our free newsletter and latest blog posts!
No spam! We promise!