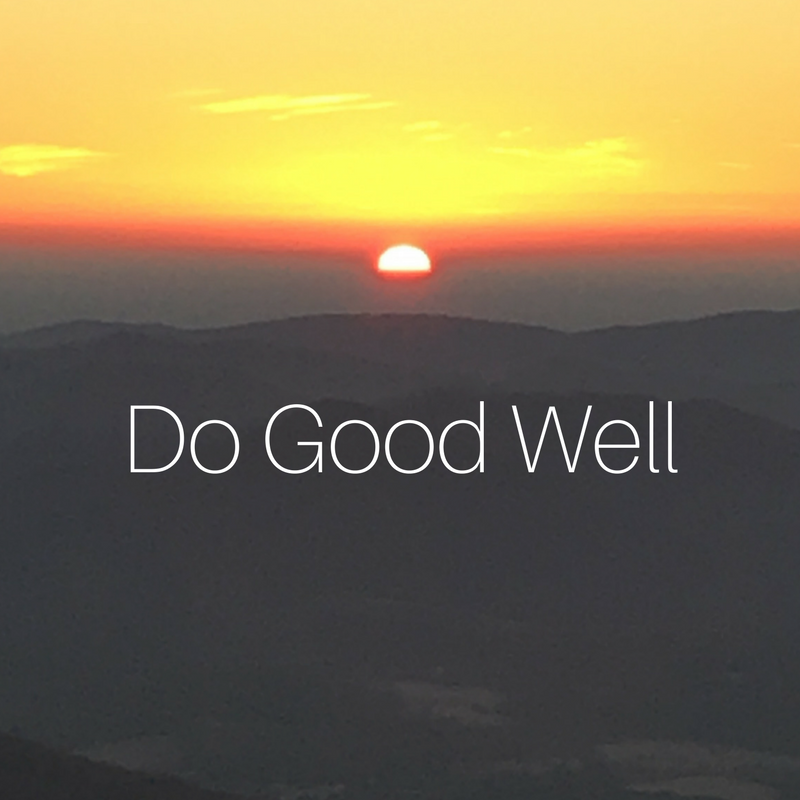 This! Do Good Well. Finally! The phrase I searched for (and never found) when I wrote this post. All credit to Tom Berlin, Pastor and Author. So simply stated…Do Good Well.
I wrote about ways to help but more importantly, how not to help disaster relief efforts like Hurricane Harvey. The piece included lessons learned from people who lived through a natural disaster and volunteers who helped victims to rebuild.
My post was not perfect. You may disagree. That's ok. But I hope you'll take time to read this post from a Houston resident. Or this one or this one or this one.
My goals were simple….increase awareness about how relief efforts work and steer caring people to the best ways to help.
Timing Is Everything
The message to "send money, not stuff" resonated with many readers. It doesn't mean there will never be a time or place for physical donations — check with relief agencies as time passes. Experts in the field routinely suggest holding off on material donations.
Donating food, clothing and household items can complicate and even hinder relief efforts. The U.S. Center for Disaster Information says unsolicited goods are "never required in early stages of response, and they compete with priority relief items for transportation and storage."
UMCOR is currently working with disaster coordinators and early response teams in Louisiana, Texas and Florida to provide relief to the many people whose lives have been impacted. They offer 5 things you can do, including:
Donate Only Those Items Requested.
Stacy Palmer, editor of The Chronicle of Philanthropy, states "Donations often pour in immediately after disaster strikes but peter out during the long recovery process. While there are a lot of immediate needs, Palmer says, "charities are going to need support on the long haul."
We Can Make A Difference
Harvey, Irma, wildfires in western states, mudslides in Sierra Leone, earthquakes and many other needs I forgot to mention fill our newsfeed. The devastation overwhelms just in pictures and must feel that way 10 fold to those affected.
There is a lot of hurt around the world, but I believe we can make a difference. We can Do Good Well. How we respond, is up to each of us.
I chose to write about the experience and advice of humanitarian organizations who served victims of past disasters. If my post

inspired one person to give money – great! If it saved one volunteer from another pile of unusable stuff to sort through – mission accomplished!

I chose to donate. I read

this article,

selected a charity and sent money because I want my dollars to go as far as possible.

My donation fed 200 people. It's not enough but it is a start. No donation is too small.
I choose to write again with ideas to support the long haul. While Harvey and Irma command the headlines today, we know the cameras will move on. Choose a cause that speaks to you, do your

homework

and go with it. Donating time or money is a personal choice but both are needed.

I chose to fundraise. A portion of my consulting services will support disaster relief through (at least) the remainder of 2017. Please check out my services page for more details.
Mother Nature is mad. Show the world some love and Do Good Well.
How You Can Help:
The list below and my first post contain great resources but will inevitably miss many worthy and effective charities.
Check HERE for vetted and reputable charities. Use Charity Navigator. M

ake an informed decision about your donation.

UMCOR – In addition to the food banks, this is my charity of choice. UMCOR deploys trained volunteers and manages warehouses designed to stage needed supplies.

Churches serve as mission centers in affected communities. They commit to the long haul.

Donate to the

Houston Food Bank

– "The best thing you can do to help the Houston Food Bank right now is to make a donation of money designated for disaster relief."

Donate to Feeding Florida – "At this point in the response, the best form of support is financial…they can be immediately used to procure and distribute food, water, and cleaning / hygiene items for impacted families. Our food banks leverage these donations through bulk and planned buying, as well as avoid the costs associated with sorting and transporting mixed food donations."
10 Somethings You Can Do – by Houston resident and volunteer Angelia Griffith. She's in it.
Adopt a Family

– Find a friend or friend-of-a-friend affected by a natural disaster. Ask what they need. And sadly, beware of scams. My dear friend reached out to friends in Texas. She connected with teachers who will need supplies. But she's waiting to hear from them so that the right supplies arrive at the right time.

Give Blood

– An ongoing need
Like what you read?
Sign up to receive our free newsletter and latest blog posts!
No spam! We promise!