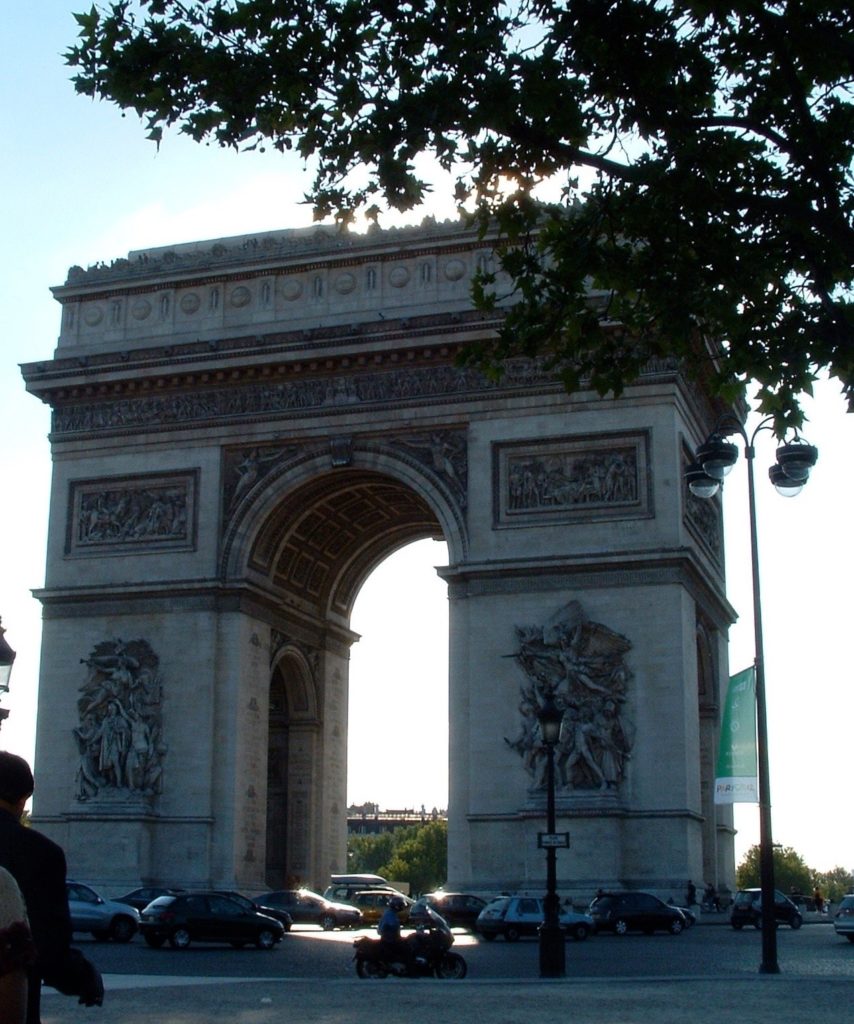 My favorite things are not things. They are people, places and experiences. As a minimalist, I do not keep a lot of stuff. I'm even accused of throwing everything away.  When in fact, I have some really useful items that I plan to keep, but only as long as they serve my needs.
Below are some of my favorite things and why they work for me. Keep in mind, this is my list, not yours and you will likely disagree with it.
Living simply and minimalism look different for everyone. The trick is to hone in on what items 1) improve function, 2)add value or 3) make you smile.
Think about the items that "make the cut" in your home. But before you do, know that it is easier to identify what you love verses weeding through a pile of stuff you do not. 
Consider starting with your closet. Often, people avoid tackling an overstuffed closet or garage because the volume overwhelms and they simply can't imagine making any progress. I recently worked with a friend in this very situation.
Two stuffed clothing closets awaited us. We started in the smallest one and achieved a quick win. The closet housed 75 things which were reduced to 19 in about 30 minutes. How? By identifying the clothing they loved and that fit nicely. Our efforts created four outfits on matching hangers and space to breathe. The remaining clothes were donated to charity.
The keep-pile-approach requires fewer decisions which fends off "decision fatigue." Decision fatigue refers to the deteriorating quality of decisions made by an individual after a long session of decision making.  With regard to clothes specifically, major politicians and businessmen such as Former US President Barack Obama, Steve Jobs, and Mark Zuckerberg have been known to reduce their everyday clothing down to one or two outfits in order to limit the number of decisions they make in a day. Reserving their highest quality decisions for important matters, not clothing selection.
If you're struggling to downsize, take some time to write a short list like mine. Afterwards, look around. You will probably see a lot of things that do not add function, value or beauty to your home. Still overwhelmed? Try tackling one room at a time and experience the weight lifted in an empty space. Oh….and my personal favorite…less stuff to dust.
Here are a few of my Favorite Things…
Function:
Grab and Go Wallet – A clutch style wallet with my most frequently used cards. Debit card, drivers license and a zipper pocket for my phone. I store the wallet in my landing spot.  It can be thrown in any bag  or carried on my wrist.
Journal – My journal contains business and personal notes. I love paperless options but note taking works well as long as it's organized in one place. It gives my eyes a needed break from the screen too. I've used this Moleskine Gridlined Journal for over 20 years. They really are my favorite. 
Paper Filer – This confined space houses the majority of the paper in my house. We exchanged filing cabinets for electronic filing.

Copper Bottom Pot – I can make any crockpot recipe in this medium sized sauce pan faster, easier and with more flavor. Thanks to my husband for patiently teaching me to cook.
Metal Shortening Scooper – Years ago, I purchased this old fashion tool at a yard sale for my first apartment. It is the most multi-functional utensil in my kitchen and great for baking which I really enjoy!
Leaf Blower – Not just for leaves, but for cleaning out the garage, the deck, driveway and sidewalk. This means less dirt tracked inside too.
Carabiner Key Ring – Easy to keep track of my keys by attaching them to a bag or my clothes.
Value:
Bible App – My daily devotional plan comes from my Bible App. It sends reminders and keeps me connected to my bible study even when we're not meeting.

Kindle and Kindle App – 

I borrow electronic books from the library to my Kindle. With the app, my book is readily available for waiting rooms, car rides or unexpected free time.
Make Me Smile:
This can be a slippery slope in terms of how much to keep. So, I subscribe to the philosophy of some-not-none just as I do with sentimental items. As a family, we continue to pare down because our tastes vary and change. (Imagine how an 11 year old might decorate your house?) It requires compromise and conversation.  Our goal: strike a balance between "fewer decorations to dust" and "a clinical environment."
Here are things that make me smile but I would let the rest go.
Grandma's Plate – A sentimental item reminding me of Grandma Alice
Paris Photographs – I own several pictures of my favorite city (and some mini Eiffel Towers too) but the collection gets smaller all the time. And I prefer the photos I took myself of our experiences there.
Family Photos – The very best framed and changed periodically.
Are you inspired to tackle a room and keep only items that function, add value or make you smile? Which room? I'd love to hear how it goes!
Like what you read?
Sign up to receive our free newsletter and latest blog posts!
No spam! We promise!