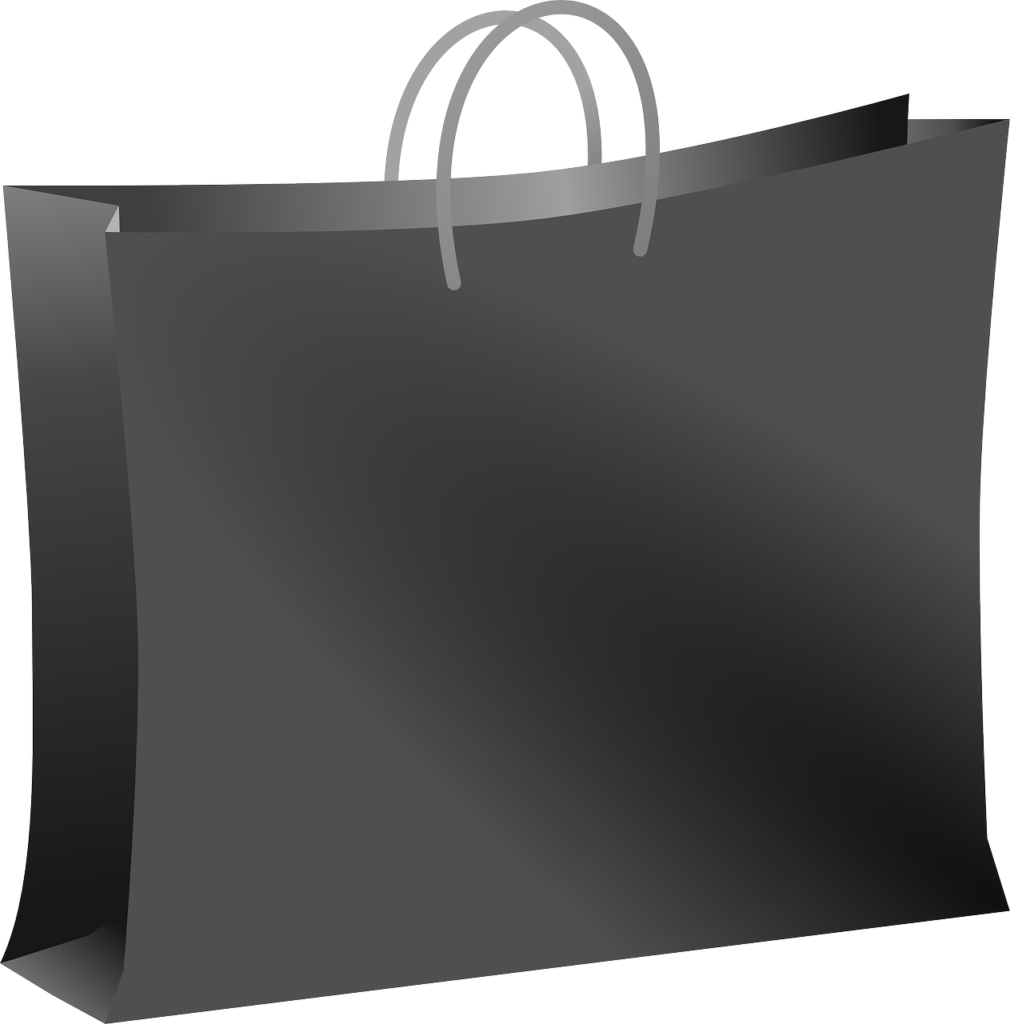 Truth be told, I have wonderful childhood memories of Thanksgiving and Black Friday. We ate two Thanksgiving dinners every year. I was blessed with four living grandparents until I was a senior in college. Our Thanksgiving routine included Grandma's cooking times two!
For many years, my mom and aunt were also dedicated Black Friday shoppers. Capitalizing on a day off made sense for two working moms. Buying and wrapping the gifts that weekend also meant not schlepping them back and forth across the state line 4 weeks later. In hindsight, I admire my aunt's advanced planning and stealth "Santa" efforts.
Coffee, Dessert and Flyers
It all began with the "newspaper flyers". After dinner, Grandma Ruth served apple, mince meat and pumpkin pie. She poured coffee for everyone who asked while we broke open the cellophane package of ads for Friday's sales. (Don't get me started on stores that are open on Thursday.)
What fun for the grandkids to look at all the toy catalogues! Of course, we begged to go along the next day too. Honestly, I'm not sure how they got anything done. But they did dutifully pack leftover turkey sandwiches and carried hand-written lists inside their Christmas Club envelopes. Money saved from a portion of their paycheck became the Christmas gift budget, period. They tackled most of their Christmas list in just one day.
Turning Point
Now, fast-forward to my early years as a working professional. Black Friday began at 5AM, with a stop for red cups of caffeine. It also resulted in packages piled so high, I could barely see out the back car window.

That was until a turning point 11 years ago as I left to go shopping alone on Black Friday. I remember sitting in my cold car outside my parents home. It was 4:30AM. The temperature dropped significantly overnight and my spoiled garage-kept car rebelled against the cold weather. It would not start! I had no key to get back inside. Now what?! Call someone? Wake up the entire house?
In that moment, I thought about the warmth of my parents' home and the comfort of the bed I just left. Furthermore, I thought about the fun we had on Thanksgiving with my young son, his grandparents and great-grandparents. What was I thinking? Going shopping at such an early hour, alone?
After a few minutes, the engine turned over and I pulled away from the house, but with a very different perspective. I drove slowly into town admiring the fields covered with a light snow. I focused on the quiet drive through the valley where I grew up. The sky changed colors as sunrise approached. I stopped leisurely for coffee and chatted with the cashier. I wished her a Merry Christmas knowing she had left her family and warm house to come to work for crazy people like me.
Coffee and list in hand, I walked into one of my favorite stores that was practically empty at 5:00AM. At this point in my story, I questioned consumerism and excess. I found it increasingly difficult to shop at all. Each item I acquired represented more stress than joy. My zeal and excitement for Black Friday disappeared.
Consumerism and marketing shattered any good memories of Black Friday. Furthermore, human discontent turned it into an event where people push and shove their way into stores. I want nothing to do with this "holiday". So, Thursday and Friday look a little different these days.
Stay home
I do not shop on Thanksgiving or Black Friday. I borrow or substitute any ingredients we forgot and pretend the grocery store is closed. This Thursday, I'm making fall Sangria to go with my husband's amazing Thanksgiving dinner. There will be a Turkey Bowl, pie eating and football watching. Maybe even a second pitcher of Sangria but definitely no shopping.
Trash the Advertisements
As much as I'd love to tell you it's ok to just look at the advertisements, it's not. Companies spend millions of dollars to encourage us to shop and spend. I suggest throwing the newspaper ads in the recycle bin. Advertising works. Don't believe me, read this.
Sleep In
Unlike years past, I won't leave that snuggly bed because of an alarm clock. I get up early because as you've read before, that's how my internal clock is set. Cold and snowy works because there's a blanket with my name on it and a slice of apple pie to go with my coffee.
Make Gifts
Each year we make Mason Jar gifts of brownie mix, hot cocoa, homemade vanilla and more. All are budget friendly and family favorites. Friday is a great day to get a head start on these gifts. No store bought gift ever generates as much conversation as the Mason Jars. Throughout the year, the empty jars re-appear on our front porch too.
Family Fun
After a lot of "family togetherness" on Thursday, we tend to scatter on Friday but eventually gather for leftovers. Unplanned time makes room for spontaneity so I won't over-engineer this free day.
Make It Your Own
Whatever you do on Friday, don't let "early bird special" or "while supplies last" dictate your schedule. If you shop, be thoughtful in your purchases and consider these questions:
• Does the gift fill a real need for someone?
• Will it be a burden to maintain or store?
• Could I buy an experience gift instead?
I'd love to hear your Thanksgiving or Black Friday experiences. What traditions do you practice that bring joy to the holiday?
Happy Thanksgiving!
Like what you read?
Sign up to receive our free newsletter and latest blog posts!
No spam! We promise!