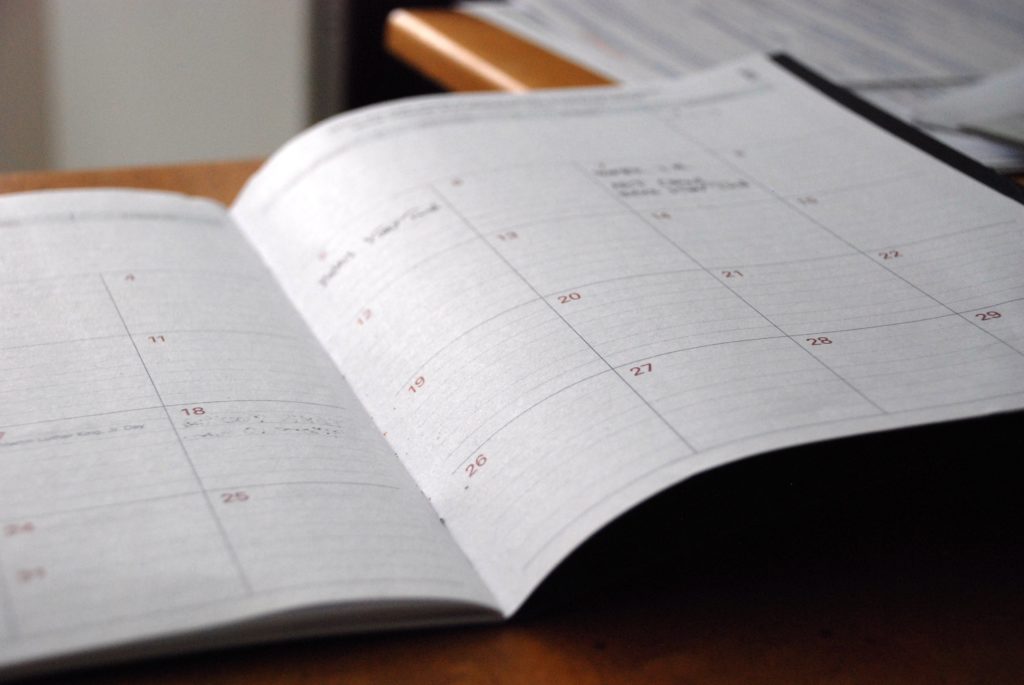 It's Sunday, the day of rest. Sort of…as I type this at a swim meet. 🙂 Instead, many of us are pondering the work and school schedule ahead. How to fit it all in and maybe sit down to a family dinner once or twice! Admittedly, some seasons are busier than others. But I hear "surviving the holidays" as an all too common phrase. I think we can do better this year.
Simple living influences not just physical space but calendar space. It's important to be mindful of over-scheduling. Particularly as it affects our children. Our family schedule inspired conversations about trade-offs. We discussed budgeting the resource of time similar to money. My son elects activities that give him at least 3 nights off per week. He also relishes a lazy Sunday watching football snuggled up on the couch. Truth be told, so do I.
Last week's frigid temperatures forced much of the east coast to slow down. Cold weather cancelled school and sporting activities. Parents and kids cheered for the excuse to hibernate. If you cheered really loud last week, maybe that's your cue? Maybe this year's resolution is to re-look at schedule priorities? I recently heard a podcast where the host said "Show me your calendar and I'll show you your priorities." Truth.
So, in the spirit of not filling your schedule with more to-do, today's challenge is simple.
Write down 5 Values that are most important to you. Here are mine.

Take a look at next week's schedule. For extra credit, look at the rest of January

Eliminate at least 1 activity that does not align with your values.
Perhaps it's a party invitation that feels more like an obligation than a celebration? Or an activity that interferes with your family's one day off together at home? Maybe it's a recurring activity and you've been looking for a way out? Some seasons are busier than others, so you're not saying no forever.
Be sure to consider everyone's schedule. Dad likes to golf, and mom loves book club. We all love family game night, hanging out with the neighbors and travel.
Now that you've eliminated 1 or 2 items from the calendar, how does it feel? Enjoying the margin in your schedule? Freer? Lighter? Room for spontaneity?
Inspired to do more? You can. Keep your values a part of every decision and the schedule will align.
Join the challenge!