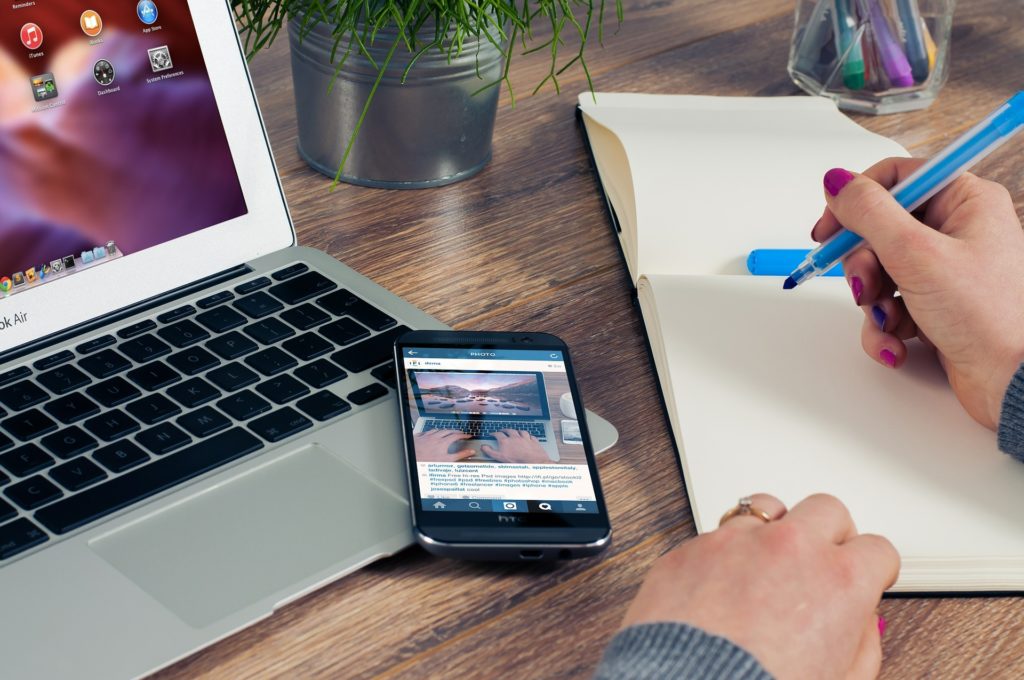 If you read Part 1 yesterday, I know what you're thinking…
"What about the mountains of paper in my home office?"
Every flat surface is covered and you don't know where to begin? Piles occupy even the chairs. The filing cabinet is jam packed or worse yet unused, because a filing system alludes you. Perhaps you walk carefully around the paper towers built on your office floor? Is your office so uninviting that you rarely work in it? Do you sit on the couch with your laptop instead?
You cannot get anything done in there because you are surrounded by stuff. Papers everywhere, looming bookshelves and other random items live here. Stuff robs you of peace and focus. So, you avoid working here at all. Does this describe your home office space? Am I close?
I have good news and bad news. Good news – We will will tackle this space in today's challenge. Bad news – it is not an easy one. When I work with clients to transform their offices, it's usually a multi-day assignment. And you must embrace the strategies in Part 1, if you want to avoid the rebound of papers "piling" up. I love creating spaces that help people be more productive and efficient. Equally important is a space to be thoughtful and contemplative.
If you started the extra credit assignment in Part 1, then you have a head start on today. To truly transform your office, it requires a multi-phased approach. Today's challenge will be to just start. I recently heard the following, "It doesn't have to be perfect, JUST START." Your office is not perfect, so let's just start!
Decluttering Challenge Day 11
Ideal Home Office
Take some time to think about how you'd like your office to look and function.
Do you like all the furniture?

Are the extra chairs and tables just clutter collectors?

Do you enjoy the arrangement of your desk? Is your back to the door?

Would you prefer to look out the window?

Would you like a space for other family members to join you in the office?

Do you enjoy the pictures on the wall? Do they inspire you?

How would you like to decorate this space?
With this new vision in mind, remove anything that gets in the way of creating your ideal space. Often times that means removing large pieces of furniture. Question every piece of furniture in your office regardless of how much storage it offers. Do not allow your office to be the dumping ground anymore. By creating a functional and visually appealing space, extra stuff will be naturally turned away and required to find another home.
Paper Sorting
Set up a work space for the next few weeks. Use a folding table, kitchen or dining room table. If you need extra motivation, watch your favorite Netflix binge while you go through papers. Sometimes it helps me to finish a project if it creates a big mess in our family room which is the room we use most.
Laundry Basket
Grab a stack of papers from the office. It doesn't matter which one. Fill a laundry basket. Just take them one at a time. The older the papers are, the less likely you need to keep any of them. Just start….one pile at a time.
Boxes
Label 4 medium-sized boxes. (Choose a size you can carry easily)

Action – Something that truly requires an action in a separate session. Pay a bill, inquire about insurance payment, register for an event, record a friend's new address.
File/Scan –

Do not

use this as a catch-all box. Anything in this box must be handled a second time. Your time is precious. Tax documentation, insurance, legal documents and bills do have record retention recommendations.

Sentimental items can go in this box too. Read more HERE about how to handle sentimental items but do not let them slow you down right now. Recycle as much as possible on this first pass. Set up a separate box if necessary.
Recycle – 75% of what you have will go in this box. I set up a beautiful paper filing system that consumed 4 lateral filing drawers. I sold those cabinets over 5 years ago because I realized I had filed a lot of clutter.
Shred – Papers with personal identification information that you need to recycle. UPS stores offer reasonably priced shredding services. No need to buy a shredder if you do not own one.
Important Next Steps
Before you choose ACTION or FILE/SCAN, ask yourself the following questions.
Does this require an immediate action? Action means there is a consequence if not completed. I.e. Late fee, deadline, lost phone number/address

Can I find this online, if I ever need it?

If I recycled this today, could I still retrieve the information if requested?
Don't give up
Like everything else, you did not accumulate these papers overnight, so it will take some time to go through them. Carve out space on your calendar. Make it a priority. Go through one stack per night. Studies show we are more productive when we divide large projects into small tasks. If you prefer a dedicated block of time, ask your spouse to take the kids out for a few hours. Invite a friend over to help. Ask for help.
Finally, know that your reward is the home office you envisioned in step one. Now it's time to make it a reality. Just start! Let me know if I can help!
Join the challenge!